Copyright Wigren~Barlow Art & Antiques


A few years after graduation, in the early 1950's, Jack moved to Woodstock where he opened Wigren-Barlow Antiques with partner Charlie Wigren. Charlie passed away in the mid-1980's and Jack passed away in 2013. The current owners, who were frequent customers, purchased the property and the business in 1999. What attracted them to the property and the business was the beautiful setting in a quaint New England village, and a well established customer base throughout the United States.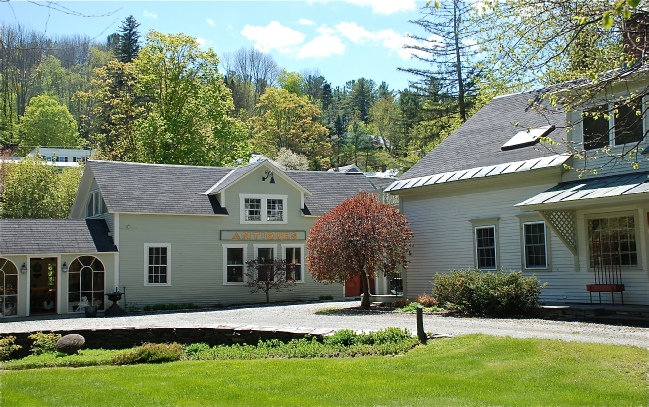 Welcome to Wigren~Barlow Art & Antiques

In the 1920's the building containing Wigren~Barlow Art & Antiques was home to another antique dealer known as "Antique Allen." Over the years the antique building has been significantly expanded and presently has over 4600 square feet of showroom space. The business was featured in the February 1992 issue of "Colonial Homes" contrasting Woodstock, Vermont and its English cousin Woodstock, England. It seemed fitting since Jack Barlow had strong ties to England, and many of the antiques originated in England.
Wigren~Barlow Art & Antiques has been in business in Woodstock, Vermont for over half a century. Jack Barlow, a New York native, intended to pursue a career in teaching, but instead got the "antique bug" while attending Middlebury College in Vermont.